Private Label
Bephyr Cosmetics' private label manufacturing services are dedicated to meet the diverse and unique needs of cosmetic companies worldwide.
Thanks to Korean investors brought traditional Japanese brush making craftsmanship to our area in 1990s, now we have a stable artisans team with over 15 years experience in average covering each process of production. Every single brush we producing is totally handmade by traditional techniques, passing a complete manufacturing process with a minimum of 30 working steps.
As a contract manufacturer, Bephyr Cosmetics offers its customers an expansive line of full materials (brush hair, ferrule, handle), brush sizes, seamless ferrules, lacquered dipped handles, colors, logo imprinting, and package sourcing.
Our expertise in component materials, a broad selection of stock elements and a wide range of specialty options, makes Bephyr Cosmetics the ideal choice to create your brush line. From design, production, to custom branding, Bephyr Cosmetics will surpass all your performance expectations.
Premium synthetic fiber that mimics natrual hair, mid-to-high end quality fiber, or goat hair can meet different clients' demands.
Seamless ferrules for safety and durability
The adhesive is imported from South Korea, its excellent performance can avoid the hair and handle coming off.
Only non-toxic paint is used on our painted handles
All the process of brush manufacturing is totally handcrafted rather than machine-made.
Strict quality control checks are maintained at each step of the manufacturing process
Branding and Private Label Production
Custom manufacturing and imprinting
With the support of our packaging suppliers, we can also provide packaging solution together with the brushes. Different types of packaging for individual brushes and professional bag, pouch and belt for brush kits that help to enhance the product's value.
Hair Selecting
Synthetic fiber or goat hair have different quality grades, selecting the right grade according to client's needs. All the hair is carefully combed to remove any hairs that are without tip, bent or warn and any hairs we consider to be of inferior quality. This can only be done by hand and by the most experienced of craftsmen.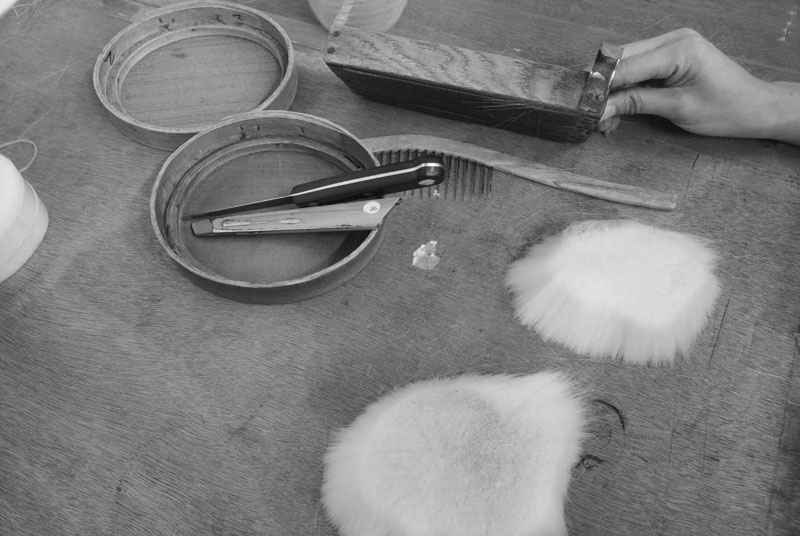 Hair Tip Shaping
To achieve the required brush tip shape, we use wooden molds called "Koma".
Koma is made according to custom-made brush requirements. After getting a basic hair tip shape by using "Koma", the experienced brush craftsmen would use hands to rub the hair for perfecting the shape; Craftsmen's skill is very important for shaping a perfect hair tip.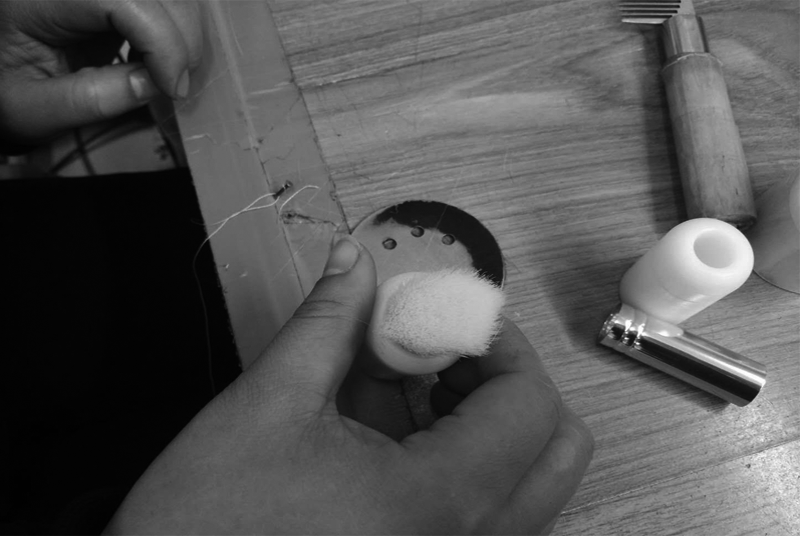 Handle
The handle material can be wooden, bamboo, plastic, acrylic and metal;
The production process for the wooden handle and bamboo handle is shaped cutting, primer paint, coating, drying and logo printing or engraving.
The production process for a plastic handle and acrylic handle is molded, handle production, painting, drying and logo printing or engraving.
Metal handle normally can be aluminum handle and copper handles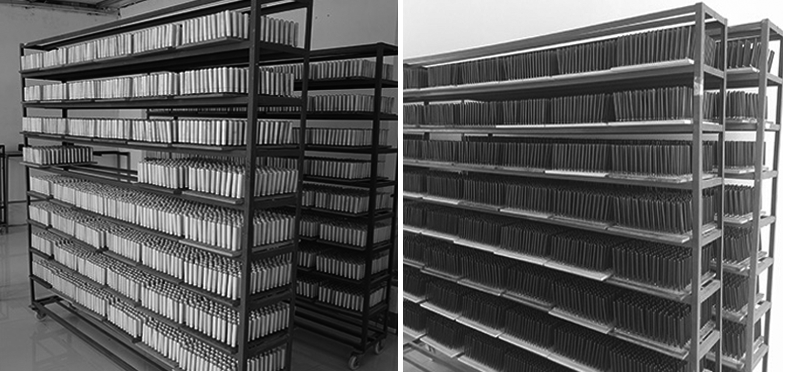 Ferrule
The ferrule material can be aluminum, copper
Aluminum ferrule's surface can be anodized to a variety of colors such as silver, black, red, blue, green,  etc;
Copper ferrule usually can be plated into limited colors
Before assembling the brush, ferrules need to be checked one by one to ensure the color, shape, appearance being all qualified. And wrapping the qualified ferrules with plastic sheet, in case of any scratch or hints during assembly.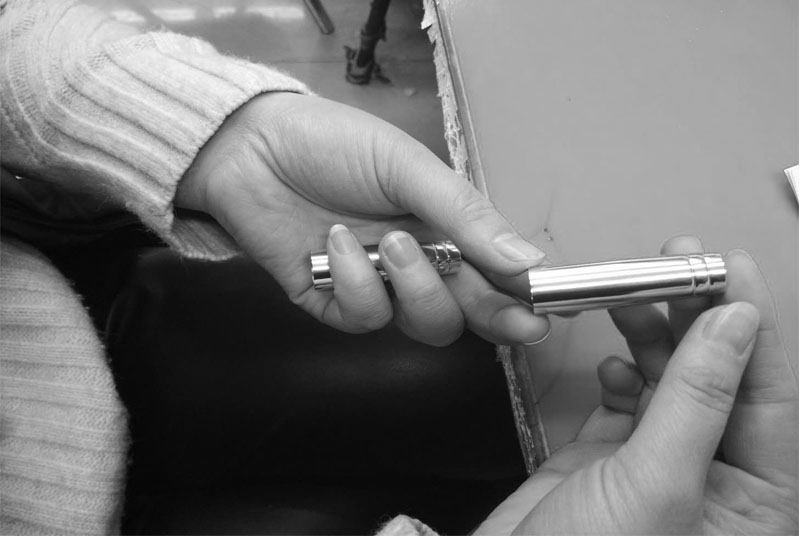 Assembly
Shaped hair is inserted into the ferrule.
The adhesive is applied to attach ferrule and hair tip solidly. After assembly, hair tip is thoroughly cleaned.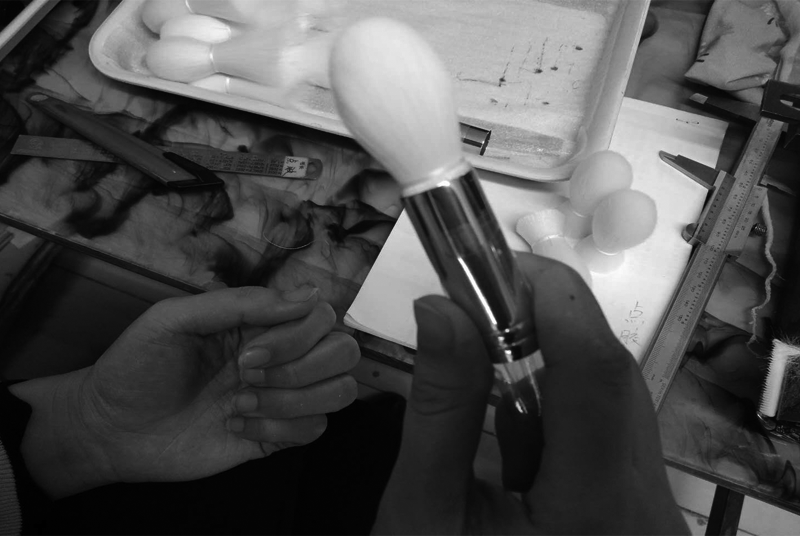 Inspection
After cleansing, the brush is then inspected to ensure no loose or inferior hairs remain.
The finished brush is then thoroughly inspected from handle to hair tip to maintain our high standard and delivery of only the finest quality products.